This shop has been compensated by Collective Bias, Inc. and its advertiser. All opinions are mine alone. #TryTENAOvernight #CollectiveBias
Hey Sassy Peeps,
I am not sure about you guys, but for me a nighttime routine is pretty essential. I remember years ago having any type of routine was the furthest thing from my mind. However, as time went on I really started to see the value. It not only brings me peace of mind, but it also helps me to relax and sleep soundly throughout the night.
Keep reading to checkout the 5 things I do to relax before bed and have a pleasurable sleeping experience.
Grab a good book
I love a good book! One that I can get lost in and read from cover to cover. Right now I am all about Ana and Christian. I know sometimes it can be really hard to finish a book, but actually starting one can be even harder. This is why I put time aside before bed. It kills two birds with one stone. I not only catch up on my reading, but it helps me to relax.
Turn on the tunes
Yasssss Girl…night routine number two is to turn on the tunes! If you know anything about me you know that I love music. I listen to it in the car, at the gym, when I am working and yes, at bed time. Right now I am currently obsessed with "Sail" by Awolnation. I listen to it over and over throughout the day. However, when it's time for bed, I am more of a Sade/Joss Stone kinda gal. You know nice and mellow so I can drift off nicely.
Ensure you are comfy and protected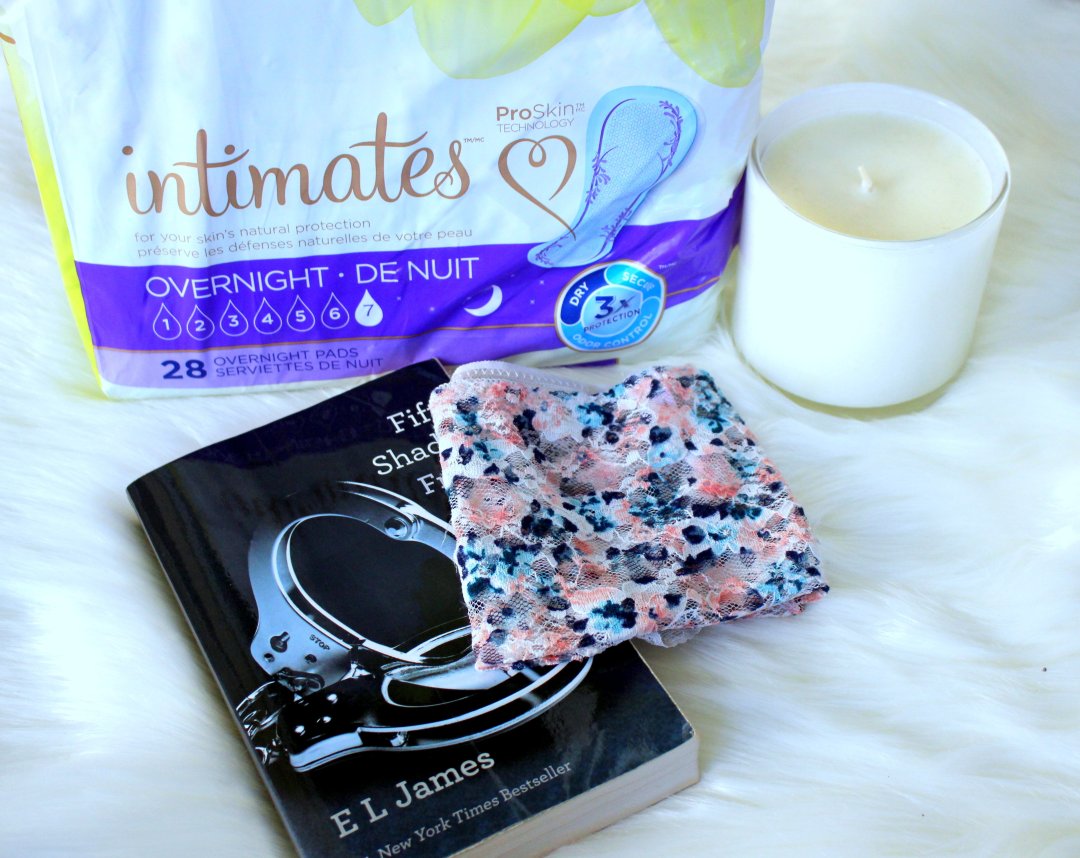 Another very important part of my nightly routine, is to ensure I am comfortable and protected. That's why I always have my TENA® incontinence overnight pads on hand. Trust me when I tell you that I have dealt with to many unexpected leaks, so I am always prepared with an extra pack or two. They not only keep me comfy and protected, but they also keep me feeling confident and they let me be myself at all times. I love them, because they are designed for comfort and made for performance. These products let you do the things you love, without missing out on any moment, experience or SLEEP. #TryTENAOvernight
Additionally,  TENA® intimates™ includes a soft top layer, that quickly wicks fluid away from the skin keeping you feeling intimately fresh and clean,  helps to maintain your skins natural protection with our exclusive technology and they have great absorbency with Triple Protection, now with ProSkin Technology™ for worry-free nighttime protection and fast absorption for staying fresh. #LoveTENA!
When I am running low, I head over to Walmart to grab a few packs of TENA® incontinence products for women. Walmart is an excellent place to grab your products, because they are always fully stocked, they are easy to find (incontinence aisle), and since its a one-stop shop,  if you need anything else you can just grab it/them as well.
Light a scented candle
Additionally, a nice scented candle always helps me decompress. Vanilla is my fave. Whats yours????
Cup of Tea anyone??
A nice delicious cup of decaffeinated tea does the trick as well! I go with decaf because I prefer to limit my caffeine intake. I drink coffee, so I cut back where I can, when I can.
Oh one last thing before I go…..
On May 20, 2918 there will be an FSI in the paper where you can get $4.00 off any one (1) TENA® Overnight Pad or TENA® Overnight Underwear. This offer can only be redeemed in-store an ends June 3, 2018.
Additionally, you get $3 off any TENA® Underwear through Ibotta in May starting on 5/9.
OK! OK! Enough about me! Do you have a nighttime routine? I would love to know how you relax before bed…the more ideas the

merrier

!
Have A Happy Healthy, and Remember to Always…
Stay Sassy